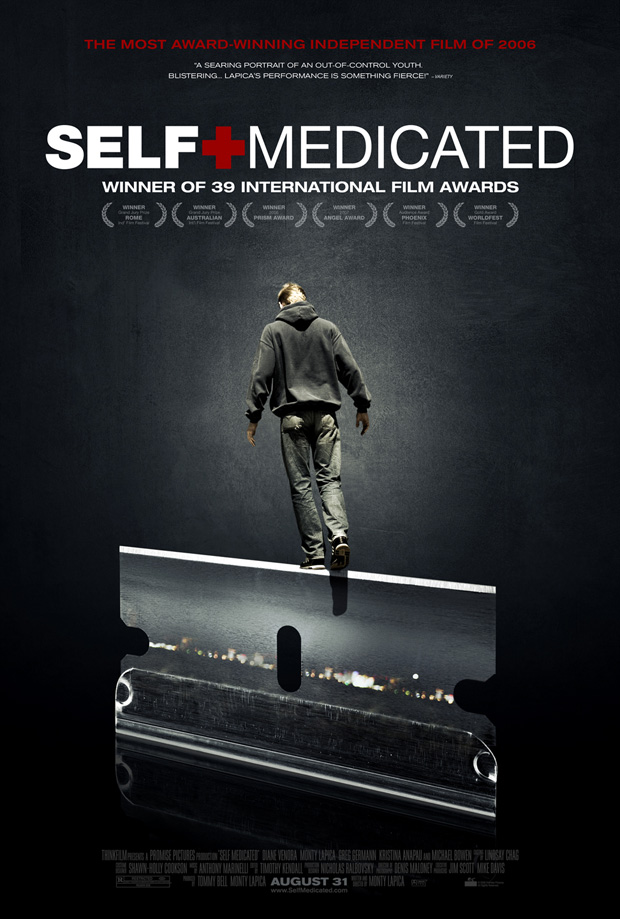 Self-Medicated was the winner of a record 39 international awards at major film festivals across the United States and overseas including the top prize at the Australian International Film Festival, the Grand Jury Prize at the Rome Film Festival, and the prestigious PRISM Award.
"Self-Medicated" went on to be acquired by Lionsgate and was released in theaters nationwide in 15 major markets as well as overseas. The film opened to the highest per-screen average and was the top grossing new release in the Las Vegas market, besting several big-budget studio releases.
Daily Variety lauded the film "a searing portrait of an out-of control youth" while The Hollywood Reporter hailed, "Self-Medicated is just what the doctor ordered."
Visit the official website here.