Emmy Award-Winning Results

Thought Division is a full service video production company.

Founded by award-winning filmmakers, we deliver five-star results for small businesses and many of the world's most recognizable brands.

Our clients can expect the same meticulous quality for every project we take on.

We Walk the Walk

Need a professional television commercial or web video?

Our team is comprised of some of the brightest creative and technical minds in the industry, having developed and executed countless productions for companies of all sizes.

Call 702.331.4451 or email us to get started on your project today.
People
Monty Lapica – Founder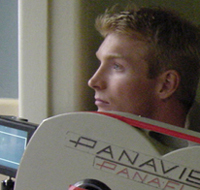 Monty Lapica is the founder and managing director of Thought Division, a leading production company with offices in Las Vegas and Los Angeles. He is an award-winning film director and technology entrepreneur and the founder and managing partner of Coloma Ventures, a Las Vegas based venture capital group with a focus on Internet based start-ups.
"Self-Medicated," Monty's debut feature, which he wrote, directed, and co-produced at age 24, was the winner of 39 international film awards – the most of any independent film in its year of release – including the top prize at the Australian International Film Festival, the Grand Jury Prize at the Rome Film Festival, and the PRISM Award. "Self-Medicated" went on to be acquired by Lionsgate and was released in theaters nationwide and overseas.
Born and raised in Las Vegas, Monty was the recipient of two academic scholarships and graduated Magna Cum Laude from Loyola Marymount University's School of Film and Television in three years. Monty has merged his film background and passion for technology to create numerous ecommerce initiatives.
Monty's work has been recognized by the New York Times, TechCrunch, The Huffington Post, USA Today, Variety, The Hollywood Reporter, the San Francisco Chronicle, the Times of India, and The Boston Globe. He has been invited to lecture at institutions including the University of Utah, Loyola Marymount University, Santa Monica College, and UNLV.  Las Vegas Mayor, Oscar Goodman, honored the achievements of Monty and his producing partner by formally declaring August 31st to be "Monty Lapica and Tommy Bell Day."
Monty is firmly entrenched in the arts community and is the founder of the Las Vegas Film Festival, which he built into the Nevada's largest film festival before selling the event in 2012. He is an Executive Academy member of the International Academy of Digital Arts and Sciences and an official judge for the Webby Awards.
Monty serves as the President of the United States Tennis Association – Nevada (USTA) and is an advisory board member of the Marty Hennessy Junior Tennis Foundation, a non-profit organization that provides scholarships and educational opportunities for underprivileged youths through tennis.
In his free time, Monty enjoys snowboarding at Mammoth Mountain, California, where he was a competitive ski racer as a child. He's an avid tennis player, and his favorite television show is "Curb Your Enthusiasm."
Timothy Kendall – Creative Director / Executive Producer
Timothy Kendall is responsible for creating searing visuals and unforgettable images for many of the world's top brands. As a graduate of the prestigious Art Center College of Design in Pasadena, Mr. Kendall is a multi-disciplinary talent who has refined his filmmaking and technical skills since childhood, receiving numerous major awards in virtually every aspect of production and post.
Early on, Mr. Kendall honed his skills as an editor, cutting several hundred commercials and independent film projects. His focus on story and character garnered attention and soon he was hired to direct second-unit on feature films. "Self-Medicated," his first foray into long-form content, went on to win 39 international film awards, was acquired by Lionsgate and released in theaters nationwide and abroad.
Mr. Kendall was recognized for his talents as a commercial director at a young age. His first Nike spot, which he conceived, directed, and created visual effects, won the Kodak Student Achievement Award and was included in the archives of the Department of Film at the Museum of Modern Art in New York. From there, Mr. Kendall quickly became a sought-after presence in international advertising, directing countless commercials for many of the world's most recognizable brands including campaigns for McDonalds, IKEA, Walmart, M&M's, NASCAR, Kit-Kat, H&R Block, Clarks, Buffalo Wild Wings and professional sports franchises Phoenix Suns and St. Louis Cardinals.
Mr. Kendall has won virtually every major advertising award across varying campaigns, including multiple Telly Awards, several Addy Awards, several Clios, AICPs, and an Emmy. His work has been showcased by top ad agencies and publications including Saatchi and Saatchi at the Cannes Film Festival as part of their "Commercials of the Future" series as well as by Shoot Magazine in their feature "Young Directors to Watch."
Mr. Kendall's has a master's expertise in visual effects and has been invited to lecture at Pasadena City College on the subjects of Maya software, 3D modeling, and animation in Media Arts. Between directing commercials, Mr. Kendall has co-created a slew of web series and viral internet sensations, having surpassed several million views on YouTube combined. Recently, Mr. Kendall sold his hit web series "LA I.C.E." to Fremantle Media LTD to be developed for Canadian television.
In his free time, Mr. Kendall ponders whether anyone actually reads bios.
Awards
ADDY Award
Sunoco
ADDY Award, Best In Show
St. Louis Cardinals
AICP Award
Nike
Emmy Award
Phoenix Suns
CLIO Award
Red Tail Ale
CLIO Shortlist
Heineken
Telly Award
Nike
Rome Independent Film Festival
Grand Jury Prize

Australian International Film Festival
Grand Jury Prize
Angel Award
PRISM Award
WorldFest International Film Festival
Gold Remi Award
Phoenix Film Festival
Sundance Channel Audience Award
Berkeley Film Festival
Best Feature
Newport Beach Film Festival
Best First Feature
WordPress Showcase
Wake Forest University
Clients
4D Servicing
7UP
Abroad Interactive Media
Absolutely Live Entertainment
Alexander Dawson School
Alka-Seltzer
Altoids
American Model Awards
Arctic Cat
Arizona Dept. Health Services
Arizona Lottery
Arkansas Scholarship Lottery
BadBeatKing.com
Battle: LA
Bell Design Group
Berkshire Salon & Day Spa
Best Buy
Bioglan
Blackberry
Brandclay
Buffalo Wild Wings
Caesarstone
California Almonds
Captain Morgan
Carlson Design
Casino Arizona
Chevrolet
Clarks
Clear Men Scalp Therapy
Cleveland Brothers CAT
Coloma Ventures
Coors Light
Culver's
Dan Ogborn
Dashing Dish
DesignGenie.com
Dick's Sporting Goods
Dilly Deli
DIRECTV
Eighteenth Avenue Events
Emerging Leader Network
ESPN
EXIT Festival
The Everett Group
Explore Minnesota Tourism
Fabick CAT
Fleet Feet Sports
Foot Locker
Foster Farms
Freedom Alliance
Gamers Outreach
Geico
Godiva Chocolatier
Grassbridge Recruiting
H&R Block
Heart of the King
Heelys
Heineken
Hendricks Regional Health
Hercules Ice Cream
Hershey's
Hewlett Packard
Himmelheber Tennis
Honda
IKEA
IronFX
JuicelessBook.com
K-Swiss
Keebler
Kellogg's
Kentucky Fried Chicken
Lacoste
Lapica Media Companies
Las Vegas Film Festival
Little League
Lunchbox Films
M&M's
McClain Team Real Estate
McDonald's
Military Leadership Academy
MTV
Muller
MySylo
NASCAR
Nestlé
NFL
Nickelodeon
Nike
Nokia
No Quit Tennis Academy
Orville Redenbacher
Pennsylvania Lottery
The People Decide
Perceptionz Sports Marketing
Phoenix Suns
Playersync.com
Plus Mobile
Princeton Acupuncture
Professional Football Hall of Fame
Promise Pictures
Public House Tavern
Public Storage
RakelessRoom.com
Rampage Jackson
Rapala
Razaghi Healthcare
Recognition Networks
Red Tale Ale
Renaissance Credit
Right Guard
Sambucol
SafeCo
Safeway
Salon Share
Samsung
Sargento
Self-Medicated
ShareBook
SHARE Conference
Sin City Marathon
Social Pinball
Sony
Special K
SportsCenter
St. Louis Cardinals
Stand For Less
Store and Move
Sunoco
Swedbank
Target
TaylorMade
TELE2
Tiddbits
Uniform Girl
THINKFilm
Thunderbird School
Time Warner Cable
TitleMax
Top Flite
Turtle Wax
TWIX
U-Swirl
Under Armour
The Uniform Girl
U.S. Tennis Associaton
Verizon
Vestel
VH1
Volkswagen
Wake Forest University
Wal-Mart
Welch's
West Virginia Lottery
White Castle
Wilander On Wheels
Wish Public Relations
World Cannabis Expo
XPMedia
Zip The Strip
Request a Quote
Click to fill out our simple form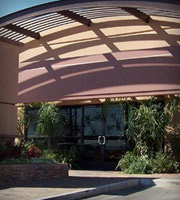 Las Vegas
10795 West Twain Avenue
Suite 100
Las Vegas, NV 89135
Call Us Toll Free:
888-757-6690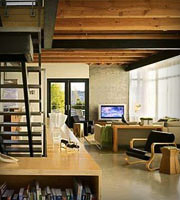 Los Angeles
352 Malcolm Drive
Pasadena, CA 91105
Call Us Toll Free:
888-757-6690
Featured Work